More dials, more conversations, more sales
Cheap power dialer software for salesforce
You will talk to more prospects with our power dialer platform
Free Trial
$0 trial for 5 days
No 3rd party VOIP is needed: it's already built into our power dialer platform — just start dialing
1 Create an account from anywhere in the world,
2 Pick a local phone number that you want to be your caller ID,
3 Upload the prospects file simply by uploading CSV file,
4 Hit 'Dial' and power dialer will connect you to your prospect.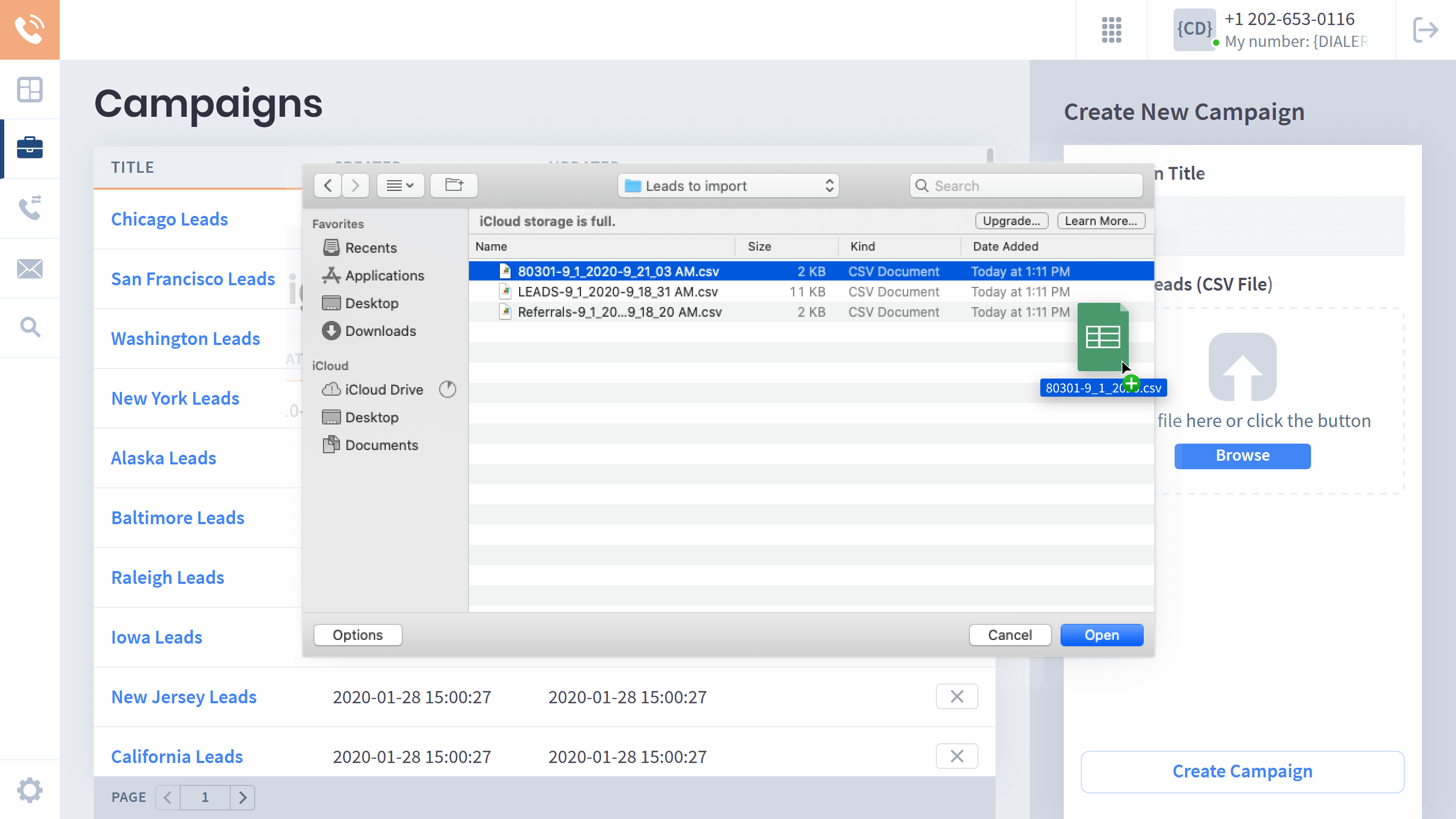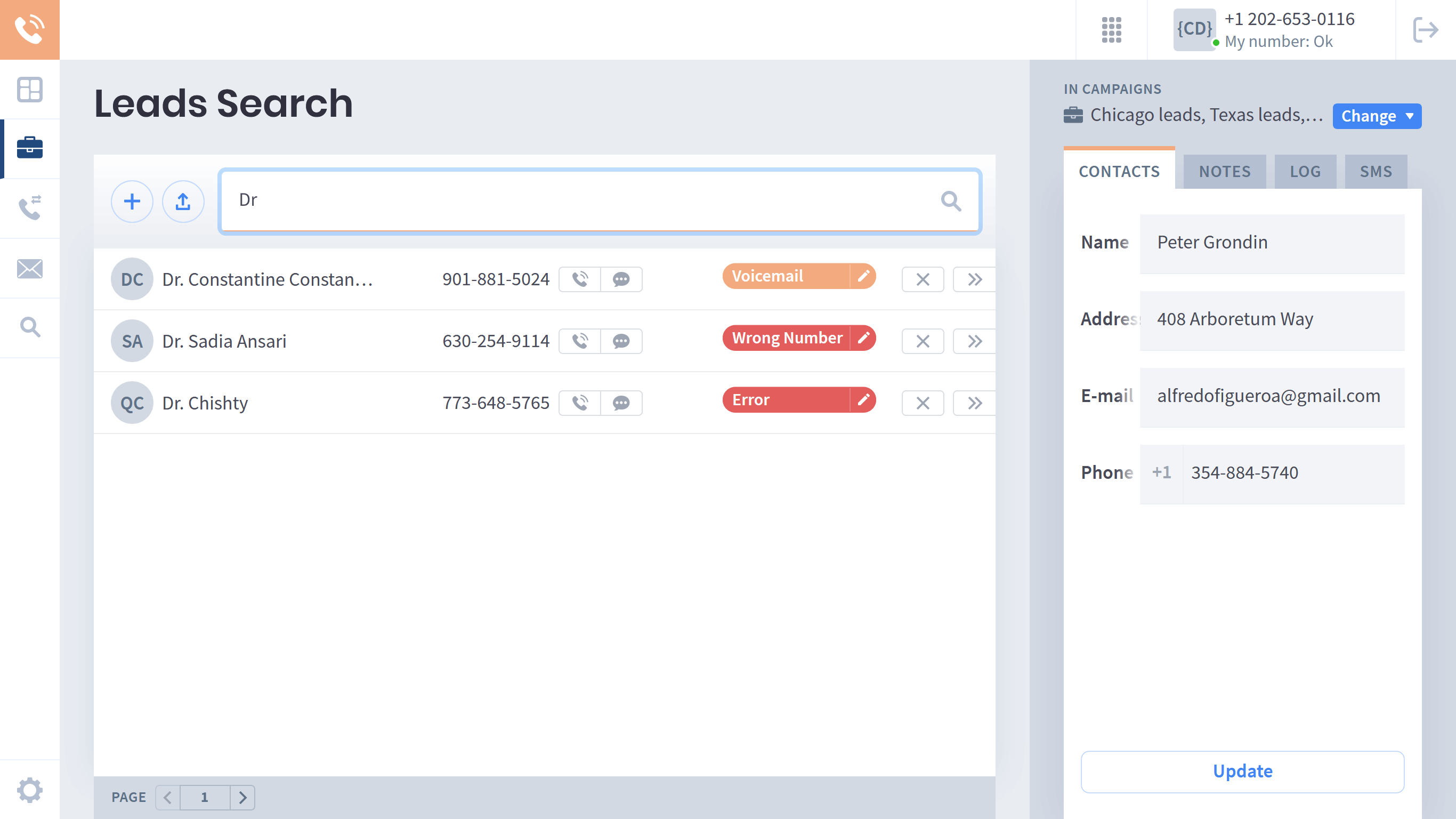 Easy search = Easier dial sessions
Get more out of every dial session.
Intelligently filter leads and create saved searches that update automatically to feature hot and high-value prospects.
Search your contacts by name & phone number, make notes and send/receive SMS messages.
No contracts: month to month usage
We are confident that you will love our Power Dialer Platform and will continue using it. We do not want to lock people into long-term contracts. If you are not happy, simply cancel the subscription and that's it.
More leads
5× more leads to speak with. More sales to convert. Multiply calling efficiency without sacrificing effectiveness.
Simplicity
Simplicity in managing your pipeline and contacts.
No delay
100% delay-free connections. Your contacts will not hear the silence at 'Hello', as you or your rep connects with them immediately.